Meet the Director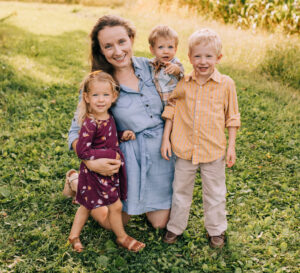 Welcome, friend! 
My name is Irina Konetzke and I am so glad that you stopped by to learn more about Catholic Schoolhouse. I married my best friend 5 years ago, and we have had quite an adventure thus far! We have 3 delightful children 4yo, 2.5yo, and 1yo, and I have the great gift of staying at home with them and helping them fall more in love with the true, the good, and the beautiful. 
We thank Jesus every day for the immense blessings of this life, of being fellow workers with Him in the Vineyard, and for the great gift of CSH to guide our homeschooling journey. 
I'm looking forward to connecting with you soon; never hesitate to reach out!
In Christ, 
Irina
madisonsouthwi@catholicschoolhouse.com